The Passport
Among the many elements of all our lives disrupted by COVID-19, the release of the Capital Craft Beverage Trail 2020 Passport has been postponed.
The new Passport has 52 of your favorite Craft Beverage Producers from all over our eight-county region – it's our biggest yet and we know you will love it! We are itching to get these Passports into circulation, and we will do so when it is safe!
Please check back here for details and follow us on Facebook and Instagram.
Thank you and take good care of yourself!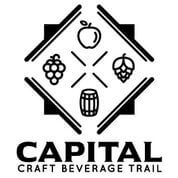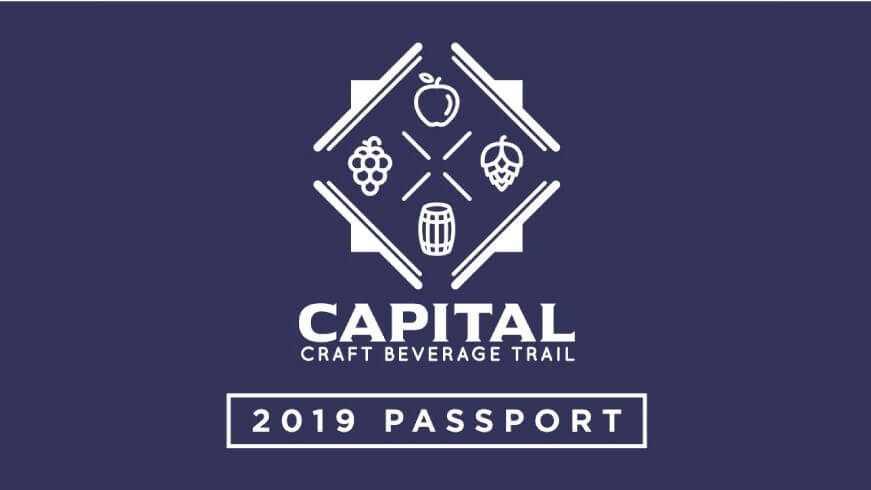 What is a Passport?
The Passport is a printed booklet that will help you plan fun, educational, and rewarding visits to the many Craft Beverage Producers that make up the Capital Craft Beverage Trail (CCBT). The Passport contains a convenient map to facilitate your visits to Craft Beverage Producers that are located near each other on this unique "drinking tour." When you make a purchase at any Producer named in the Passport, your Passport will get two stamps – one on the Producer's page, and one on a perforated tear-out sheet at the back. At designated intervals you will tear off and redeem the perforated sheets at the back for terrific prizes! You will only get one stamp per Producer, even if that Producer has multiple locations.
How do I get a Passport?
Passports are FREE and available at any of our Producer member locations, and at at several of our Partner locations.
How do I redeem my prizes?
Capital Craft Beverage Trail (CCBT) Passport prize redemption is easy and can be done in person at several convenient locations. Watch this site for details.
Level I Prize – CCBT Shot Glass
In Person:
At the Producer location
where you get your qualifying
stamp (subject to Producer supplies).
Discover Albany
25 Quackenbush Square
Albany, NY 12207
Discover Saratoga
297 Broadway
Saratoga Springs, NY  12866
Discover Schenectady
242 Broadway #102
Schenectady, NY 12305
Level IV Prize –  Admission to one CCBT "Drink" Event
Level IV prize tickets to CCBT Drink Events are non-transferable.
By Mail (Level IV Only):
Attn: CCBT Redemption
139 Lancaster Street
Albany, NY 12210