The Passport
The long-awaited, much anticipated 2021-2022 Passport is out!
The moment you've been waiting for is here at last!
 FREE Passports will be available at all participating Producer and select Associate member locations! We are extremely excited to once again release a new Passport with some great prizes offered for each level reached.
We understand you may not have been able to complete your 2020 passport due to a few locations being closed. We will accept passports that are missing those locations.
Thank you and we'll see you on the Trail!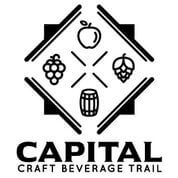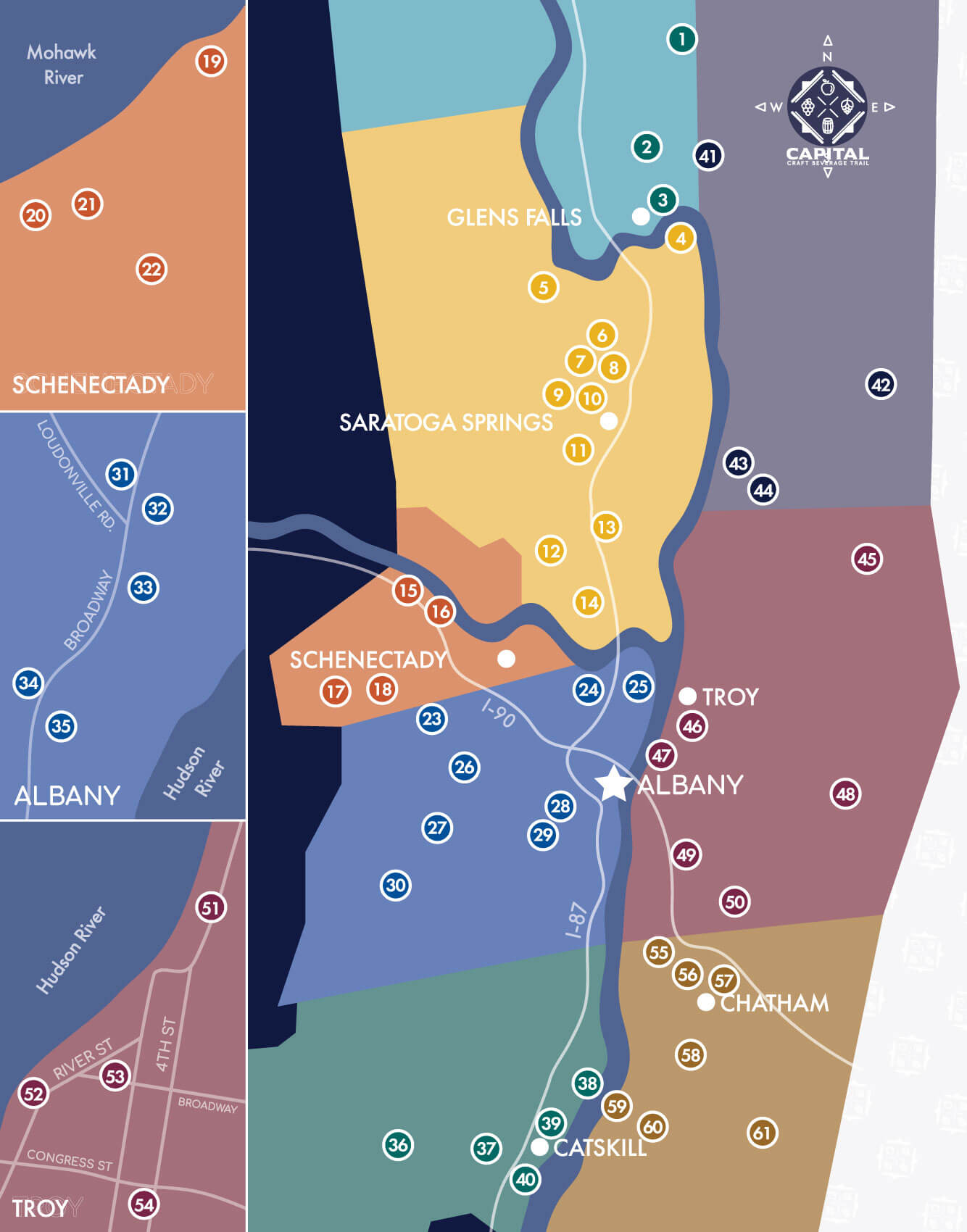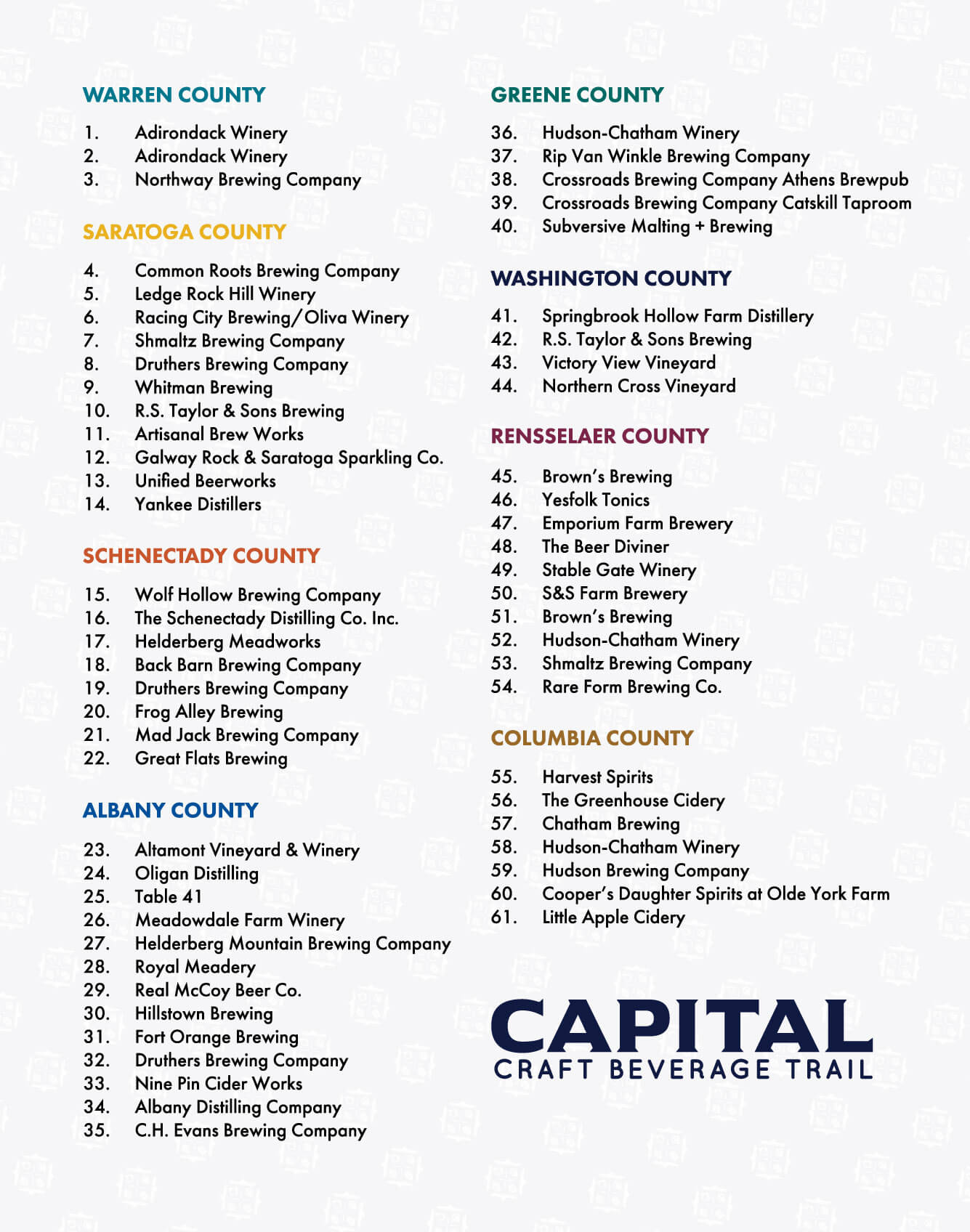 What is a Passport?
The Passport is a printed booklet that will help you plan fun, educational, and rewarding visits to the many Craft Beverage Producers that make up the Capital Craft Beverage Trail (CCBT). The Passport contains a convenient map to facilitate your visits to Craft Beverage Producers that are located near each other on this unique "drinking tour." When you make a purchase at any Producer named in the Passport, your Passport will get two stamps – one on the Producer's page, and one on a perforated tear-out sheet at the back. At designated intervals you will tear off and redeem the perforated sheets at the back for terrific prizes! You will only get one stamp per Producer, even if that Producer has multiple locations.
How do I get a Passport?
Passports are FREE and available at any of our Producer member locations, and at at several of our Partner locations.
How do I redeem my prizes?
Capital Craft Beverage Trail (CCBT) Passport prizes can be redeemed at any of our producer locations, subject to availability.
How long do I have to complete the 2020 Passport?
The 2020 Passport program will be in effect until the end of June 2021.
Level I Prize – CCBT Coozie
Level II Prize – CCBT Shot Glass
Level III Prize – CCBT 5 oz. Taster
Level IV Prize – CCBT Waiters Corkscrew
Prizes Level 1 – 4 are available at the Producer location where you get your qualifying stamp (subject to Producer supplies).
Level V Prize –  Admission to one CCBT "Drink" Event
Level V prize tickets to CCBT Drink Events are non-transferable.
After mailing us your stamped sheet for the Level V prize, we'll contact you before each Drink Event to see if you are ready to redeem your free ticket.
By Mail (Level V Only):
Attn: CCBT Redemption
139 Lancaster Street
Albany, NY 12210